Best Website Design Company in Hartford, CT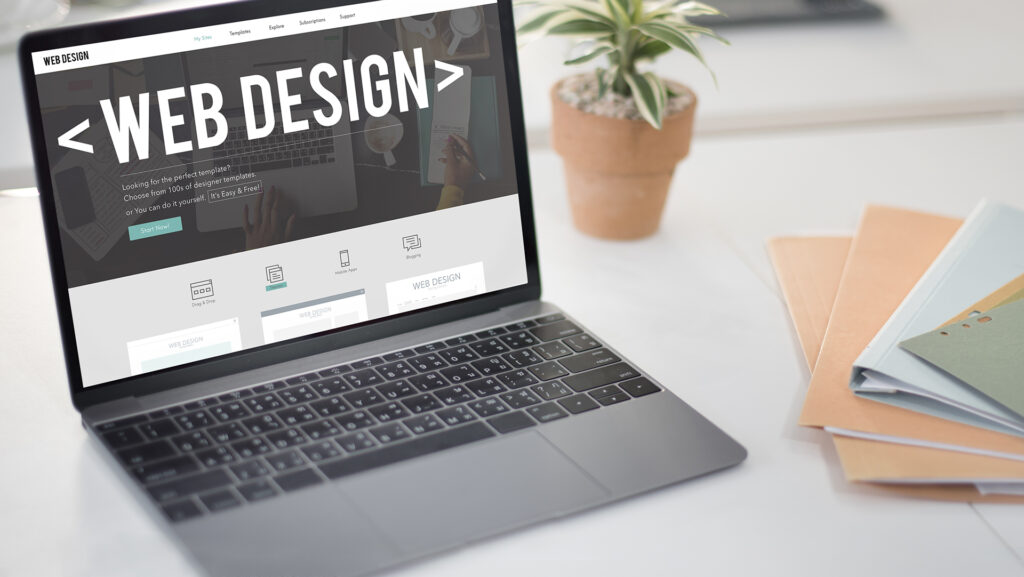 Leveraging the Power of Website Design and Development
Are you tired of the generic design typical on almost every website today? Do you want a strikingly different website guaranteed to stand out because it's not only appealing but also responsive, fast, and easy to navigate? We can do it for you at Hartford Website Design and Development Pros.
Hartford Website Design and Development Pros is the trusted website design company in Hartford, CT. We are Connecticut's experts in creating visually appealing websites that are performance-focused and revenue-centered. We ensure that every website we make drives a business to its goals while simultaneously providing engaging UI and convenient UX. 
We design our websites so that your audience will trust your brand more, giving them the confidence to take the next step and help them make a purchasing decision. Your business's online presence is a crucial part of your success, and we'll ensure that we establish it so you can get more revenue in the years to come.
We can help you build the perfect website for your CT business at Hartford Website Design and Development Pros.
Fill out the form below and a Hartford Website Design & Development Pros will get back with you as soon as possible.
Why Choose Hartford Website Design & Development Pros?
Since your website is the doormat to your business, you need to make a lasting impression the moment your audience enters your website. Our team of website designers in Hartford, CT, has an extensive background and experience in optimally using design principles that would make your website alluring and attractive.
Slow and clunky websites are likely to push your customers away more than anything. So we will design your website for optimal performance to ensure your audience sticks around longer. We're talking about improvements such as responsive design, compressing content, and minifying JavaScript and CSS, to name a few. Your custom-built website will also have a simple navigation scheme and an organized content layout.
SEO is website design's bread and butter for success. We incorporate only the best SEO practices to ensure your website can rank higher in the SERPS and attract more prospective customers through search engines. Organic traffic is a gold mine, and we will help you leverage that untapped potential.
MACHINE-LIKE LEAD GENERATION
One of the primary purposes of your website is to generate qualified leads for your business. With our help and expertise in the best SEO, UX, and CRO practices in the industry, we can make your website generate leads like a well-oiled machine.
Are Pre-Made Website Templates Worth It?
There's no denying how free website builders can help budding business owners set up a substantial online presence for their businesses. Both free and paid templates are impressive enough to handle essential website maintenance and updates. However, if you want to customize it further or perhaps exercise your creativity, a website made from a template would give you a terrible time. Not to mention how template-based websites are not fit for scaling businesses.
Template websites are ready-to-use, a built-in theme commonly offered by most content management systems (CMS). They're effortless to implement and are easily purchasable (you can even get them for free!). However, while it may have the convenience of a drag-and-drop editor, you may be surprised by its disadvantages to your business. Relying on a template will restrict creativity, customization, and functionality. Navigation also conforms to whatever theme you've chosen, not to mention how insecure your website can be with a template as a foundation.
Instead of relying solely on templates, you can hire the best website design company in Hartford, CT, to make you a bespoke website specifically tailored to serve your business. Compared to template websites, custom-made websites can offer you many advantages, such as flexibility, better chances in SEO ranking, the ability to update it anytime, and unlimited designs, to name a few. 
Here are some of the advantages of having a custom-built website at your disposal:
Unlimited design and customization

Creativity

Reliability

Update anytime

Responsive or adaptive design

Better security

Accessible customer support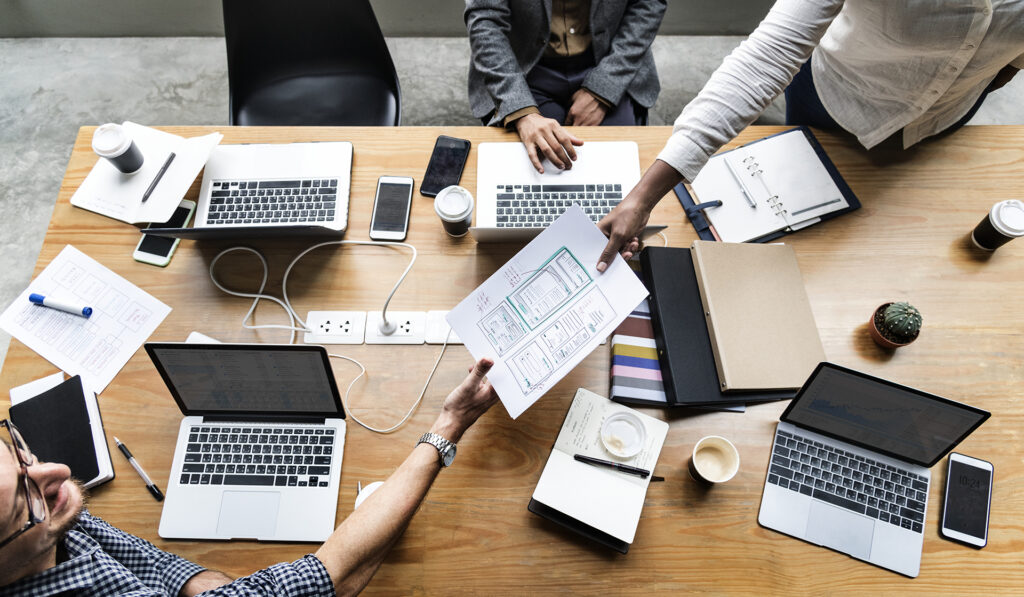 These are just some of the reasons why you should consider customized website design over using templates. Here at Hartford Website Design and Development Pros, we specialize in creating bespoke websites, whatever businesses you have or industry you're part of.
TAKE A LOOK AT OUR WEBSITE DESIGN PROCESS
Research is a crucial part of every website creation process. We'll take the time to gather all the information we need to plan for your website. Such information includes what business you're operating, what industry you're into, your competitor's best industry practices, your business goals and objectives, and more.
Once we've collected all the data we need, we will use them to formulate the best plan of attack for your website. You'll get a website wireframe from us to know what to expect once your website is ready to launch. We will also inform you about the crucial details of the project, such as the milestones we have to take, features, functionalities, and the content layout we'll use for your website.
An impressive website should have equally excellent content. So we'll let you choose where we'll get the content – either generate it yourself or let us create it for you. If you subscribe to our content writing services, we will take care of all the content creation processes on your behalf, including keyword research, content writing, copywriting, and the layout by where we will place the content.
We put heavy emphasis on our website design, so to ensure that you're satisfied with what we came up with, we will send you an initial draft of the website design we have in mind. Then, our team of seasoned website designers in Hartford, CT, will do what they do best: make sense of all the colors, layouts, and other design elements and balance them to create the perfect website design that aligns with your business' brand.
Once you approve our design, we will now start coding your website. Hartford Website Design and Development Pros' in-house web developers will not stop until they've finished creating your website. We typically use WordPress as the content management system of our choice, but we will let you have the last say on what CMS you'd like us to implement for your website.
Now it's time for the website to launch. Before we allow it to lift off, we'll ensure that we have your approval first. Then, we will take care of all the necessary tests before launching it, including security, responsiveness, and performance tests, to name a few. We will also take care of its hosting, so you have nothing to worry about anymore.
Even after the website has launched, we will still be by your side if you need help. We will guide you through the website maintenance process, and if you find it too time-consuming and stressful, you can sign up for our website maintenance program and let us do it for you.
See What an Impressively Website Design Looks Like With Hartford
Website Design and Development Pros
Hartford Website Design and Development Pros is the leading website design company in Hartford, CT, and we can give you the perfect website for your business. We have the skills and experience to back up our confidence, and we have an extensive portfolio and good customer reviews as a testament to what we can do. Here at Hartford Website Design and Development Pros, we'll help you achieve real business growth and success by leveraging the power of website design and development.